The basics of construction loans
Let's proceed on the assume that you're taking out an individual construction loan. Such loans, which can be tough to get without a previous banking history because of the lack of collateral (a finished home), have special guidelines and include monitoring to ensure timely completion so your repayment can begin promptly.
Construction loans are typically short term with a maximum of one year. The rates on this type of loan are higher than rates on permanent mortgage loans. To gain approval, the lender will need to see a construction timetable, detailed plans and a realistic budget, sometimes called the "story" behind the loan.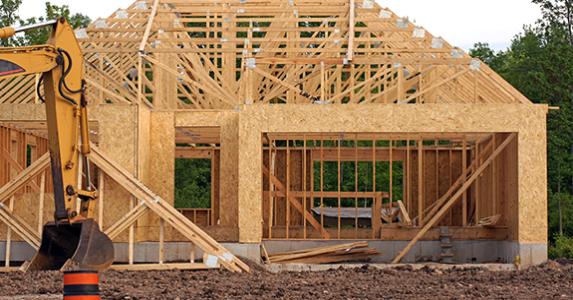 Once approved, the borrower will be put on a bank-draft, or draw, schedule that follows the project's construction stages and will typically be expected to make only interest payments during construction. As funds are requested, the lender will usually send someone to check on the job's progress.
Construction-to-permanent arrangement
Upon completion, which is defined by a certificate-of-occupancy issuance and full payment of contractors (and often their signatures on lien releases), the borrower's loan liability will typically roll over into a mortgage, ideally in an arrangement where the borrower pays closing costs only once. Of late, lenders have been combining the two into a single 30-year loan with one closing, called construction-to-permanent financing. Because of the bank's greater loan-to-value risks in these, I might add, be prepared to put a little more skin in the game: The lender may offer only 80 percent of project costs or even less. If you already own the land, that can serve as equity. Although, The A-Team can get you financed for 90% of the value, INCLUDING THE LOT.

Construction delays due to weather and material/labor availability are fairly common. Be sure to build some allowances for this into the construction timetable.
They're a small part of the market
Why is there so little information or competing lender offers on construction loans online? For starters, those loans represent only a very small percentage of home loans. Plus, they're a bigger risk. Hence, such financing isn't the type of thing lenders aggressively market online, So it's important to speak with an experienced agent.
Follow on Twitter @cmbrown92
Subscribe on Youtube

Connect on Linkedin

Like on Facebook /charlesbrownsellsaz